I love when we get to spend time with our friends Jeff and Sheena. Besides having a great time together we love "good" food and the dining experience. We went to a restaurant that has been on my list for some time now called Gunshow.
Chef Kevin Gillespie's restaurant, Gunshow, offers a bold, new take on the traditional dining experience. Inspired by Brazilian churrascaria-style dining and Chinese dim sum, Kevin combined the two for a decidedly fun and delicious result. Dishes are presented on rolling carts and trays to diners at their tables where they can then choose what to order. Pricing is a la carte.
The menu changes constantly and the kitchen is highly visible. You can watch the chefs at work creating art on a plate.
Here are photos of some of the food we had. We had our favorites! the Crispy Beef Short Rib, Onion & Cheese Tart, Handmade Tortellini and the Roaster Diver Scallops. Of course we had to try dessert, so we had Banana Pudding. My least favorite and it confirmed that I don't really like them were the Oysters.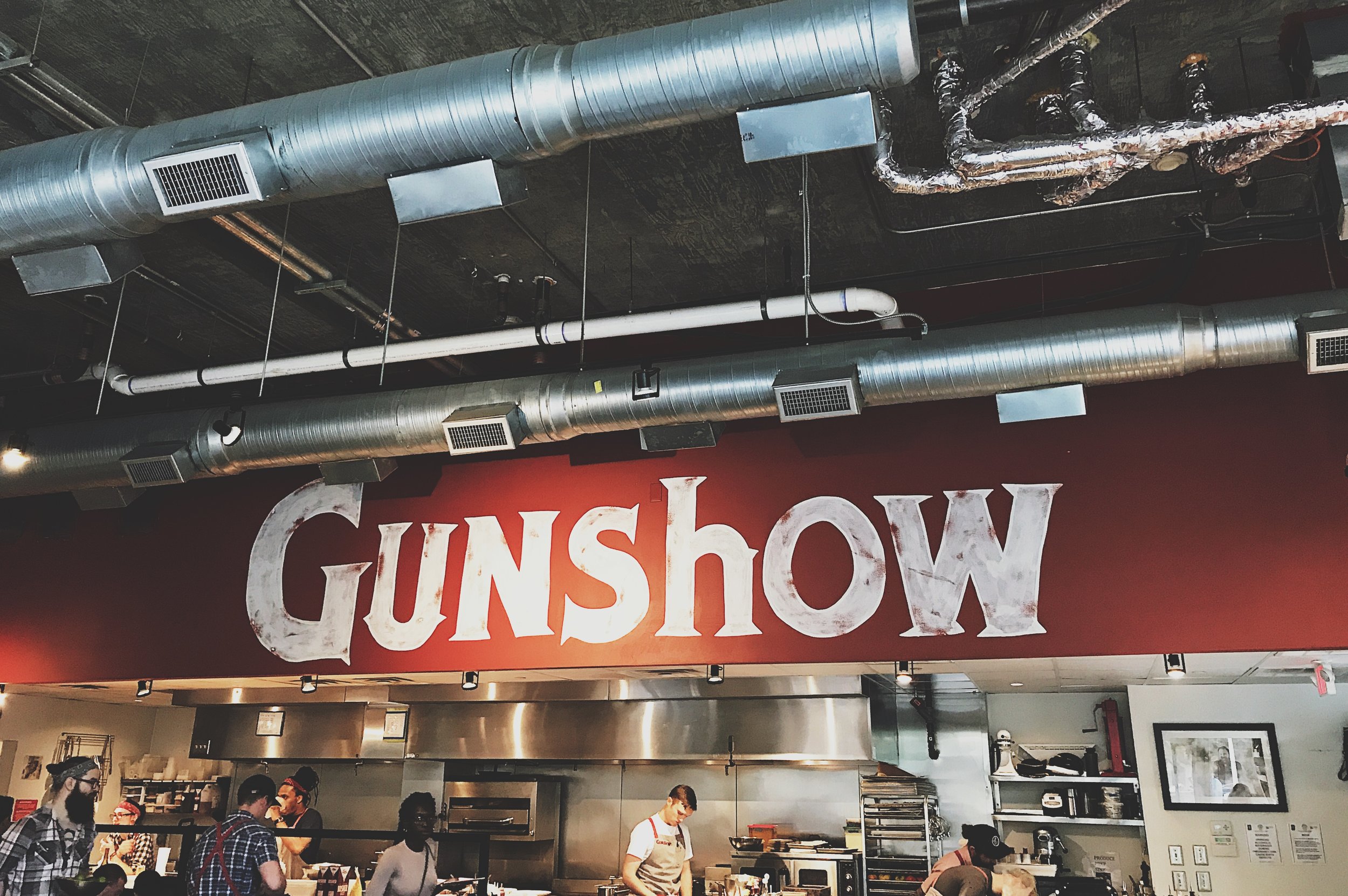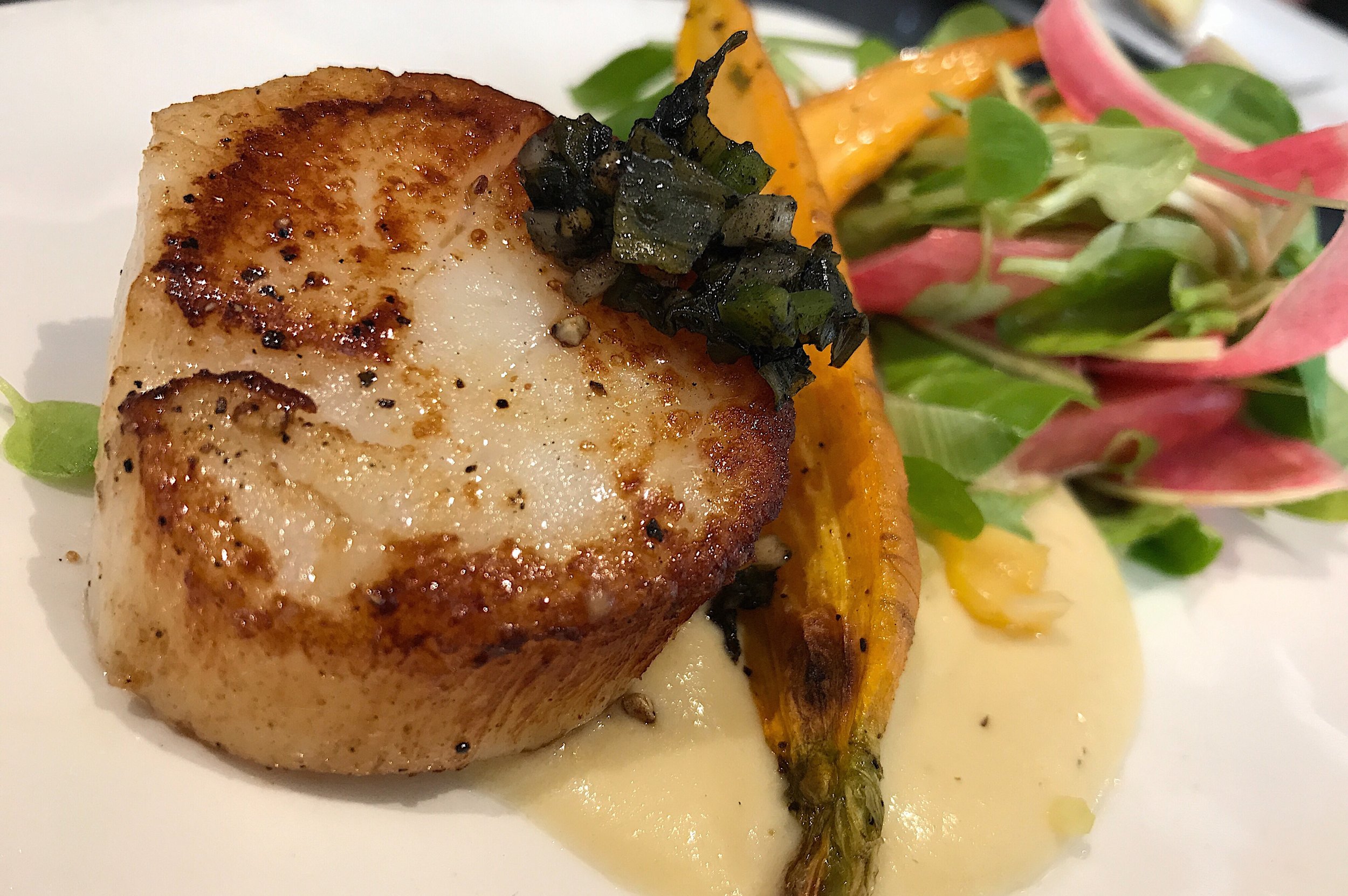 📸 Laura Dake (photos 1-4)
📸 Sheena Marquis (photos 5-7)