We drove to Ohio for Thanksgiving to be with the Dake/Marshall clan. It is a long drive especially when you have a crazy anxious 70lb German Shepherd in the back seat coupled with standstill traffic! Yikes!
We had a great time being together for the few days we were there. When you are there for just a short time you try to do everything you can in a little bit of time you have.
Bruce, Noah, Doris, Ron, Becky, Bernie, Laura & Luger
Wednesday was a great evening spent with Bernie's siblings, nieces, nephew and grandniece! Our niece Liz and her husband Eric revealed to us that they were having a boy and his name is going to be Nolan Ellis!
We had a lovely Thanksgiving meal served by the hostess of the century...Doris (Mom Dake) with a surprise for Dad...a graham cracker cream pie from his favorite place in Hornell NY. Bruce, Bernie's brother, was very thoughtful and went out of the way to pick it up. It was a great surprise and we were all able to share it. ;)
Our niece Jen brought over the newest "grand pup" so that Luger could meet him and have a play date. Luger was very good with him and Aspen wasn't so sure. But someday in the very near future, Aspen will be bigger than Luger. It was so much fun for me. German Shepherd pups are my fav!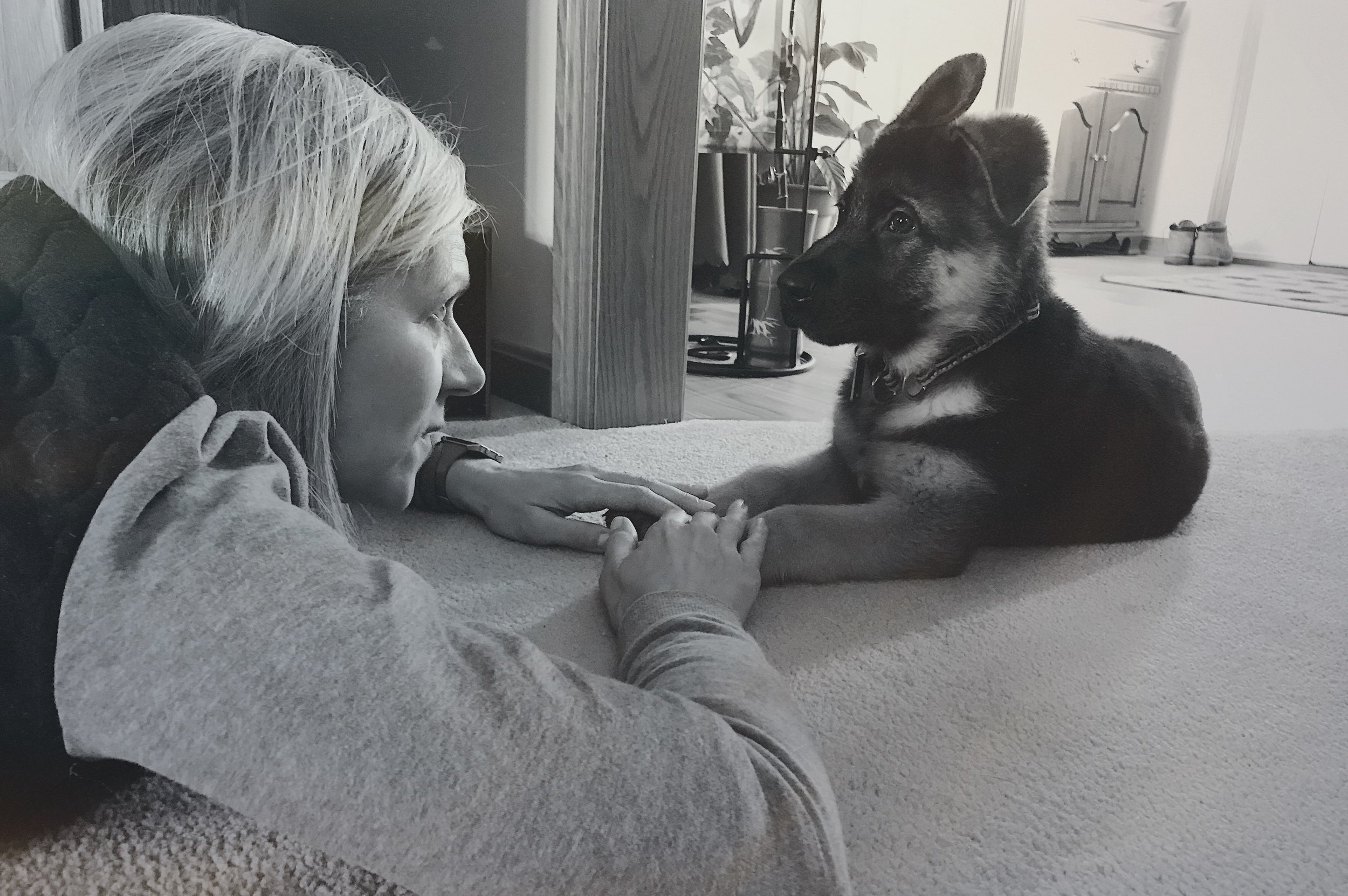 We spent half the day in Wooster, first at Sure House coffee with the family. I loved this place! Quant, modern, great coffee and AMAZING #cretzels They are a croissant pretzel filled with chocolate or cinnamon sugar. Oh my! I need to learn how to make those! Later that afternoon we had lunch with our friends Brett & Jessica and their family at Gouda Bar & Grill. Great time catching up. Thankful they had some time to spend with us because they are Salvation Army officers in Ashland OH.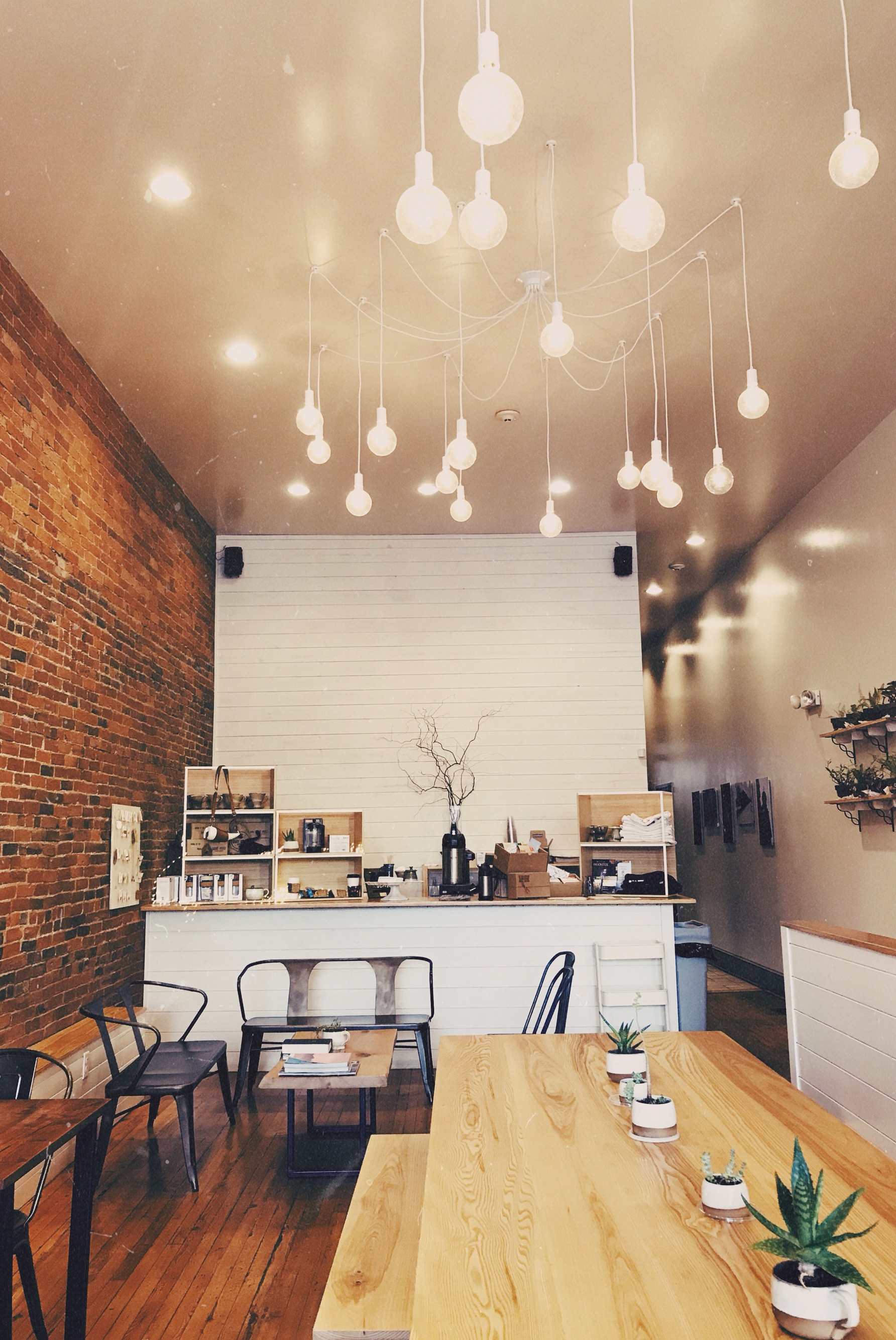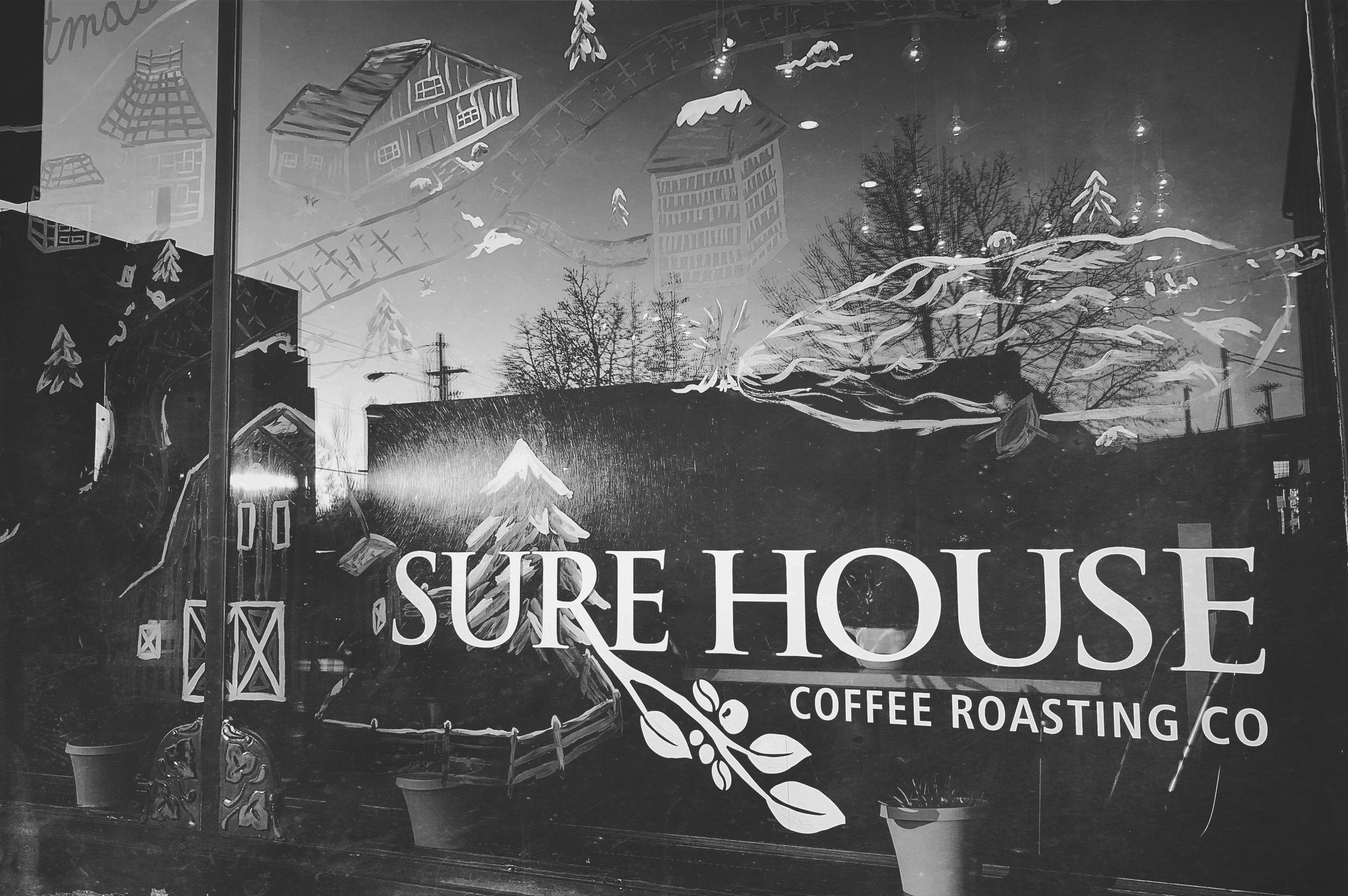 Saturday we left to go back home. We drove all they way taking turns driving. Grateful that we beat the holiday traffic.
All in all a great time with family.
P.S. Thanks for the venison Ed! ;)
P.S.S. I missed my family!